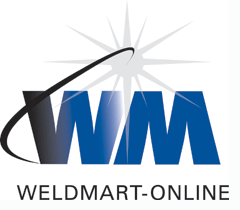 COMMON SENSE ANSWERS FOR THE WELDING FABRICATION INDUSTRY
CALL US: 800-460-6474 FAX: 281-749-8117 INTERNATIONAL: 1-281-432-0250
THE FOLLOWING IS A PARTIAL LIST* PLASMA SYSTEMS THE ALPHA 2 TORCH WILL REPLACE!
---
NOTE: UNDERLINED TEXT IN BLUE IS A LINK TO AN INFORMATION PAGE.
TEST IN RED IS LINKED TO A GRAPHIC OF THAT MACHINE FOR IDENTIFICATION PURPOSES-Right click your mouse and choose "back" to return to this page.
CEBORA® PROF 50, PROF 52, PROF 70
DAIHEN®/OTC ® SC-60P,MRAT-70 D-5000, D-7000
DAYTON® 5Z301
ESAB ® PCS-90, SIDEWINDER 30 55, 105 PCM-750I, 875I, & 1000I.
HARRIS ® SYSTEM 50, 65
HOBART® FAB SHOP SMOOTHCUT 50 (single gas), SMOOTHCUT 50 (dual gas), SMOOTH CUT II 35A, 60A, & 100A.
INNERLOGIC® SR-45i
HYPERTHERM® MAX 40, MAX 80
LINCOLN®
PROCUT 60
L-TEC ® PCM-31, 321, VPi, 54I, PCS-80I, PCS-40, PCM-50,PCM-50A, 70,80, 82i, 84i, PCS-80
MAC TOOL® PCS118
MATCO® PSC4020
MILLER ELECTRIC® +sez ZIPCUT SPECTRUM 500, 750 PLUS, STARCUT®.
MULTIQUIP MQ ® PCX-50SS
NU-TECSYS ® OMNICUT 375, PCA-30/60, 65
PANASONIC® GUNSLINGER® 260P®
PF 60
P-TRON® P-TRON 75, 100
POWCON® STARCUT®
POWERMATE® 2040
SOLAR® 2020, 2050
SNAP-ON® YA 3440
SMITH® SPC-30, 20-50, 40-80
SOLAR PLASMA® *
THERMAL DYNAMICS® PAK-5XR, 625XR, 750XR PAK-5XT, PAK-6XR, 7XR, PAKMASTER 50, 50XL, 75XL, 100, 100XL, PAK-4XI, PAK-6XI, PAKMASTER 50(with Smart Torch) CUTMASTER 38, CUTMASTER 51, & CUTMASTER 81.
*If you do not see your plasma listed or need more information please contact us at the following links.

Email us here.
Call us at 1-800-460-6474 or Fax your request to 281-749-8117
To return to the Home Page, Click the Blue Icon

"Miller", "Spectrum", "OTC", Linde, L-TEC, Thermal Dynamic, and "Dahien" are registered trademarks. Weldmart-Online is in no way affiliated with these companies or their affiliates. References to the named torches, machines, and part numbers are for the convenience of our customers only. This web page is copyrighted by Weldmart-Online and reproduction In any form is prohibited by law.