This is an ARCHIVE version of our website provided FOR REFERENCE ONLY.
Information on this page may be inaccurate, especially regarding price and availability. Obsolete prices on a page that shows this header will not be honored.
For accurate and current information, be sure to visit our current website.
Lincoln governor, Lincoln governor gear, m9130,m-9130, pipeliner, miller governor, miller governor gear, miller goveronr, governur, welding machine, linocln pipeliner, lincoln pipeliner, pierce, pierce governor, pierce gear, pierce governor gear, hoof, hoof governor.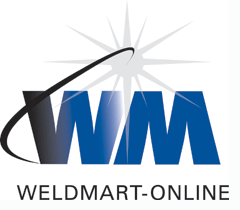 www.weldmart.com
COMMON SENSE ANSWERS FOR THE WELDING FABRICATION INDUSTRY
CALL US: 800-460-6474 FAX: 281-749-8117 INTERNATIONAL: 1-281-432-0250
DOES YOUR GOVERNOR GEAR LOOK LIKE THIS?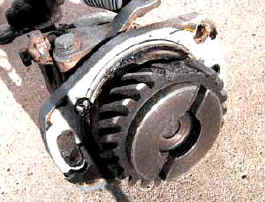 P/N: WM-01710121 (Shown above) For Magneto Ignitions (1500 RPM Engines)
P/N:WM-01710122 (Not Shown) For Non-Slotted Gear (1800 RPM Engines) Lincoln & Miller welders with factory installed distributor ignitions on the F-163 engine.
Lincoln® & Miller Electric® REPLACEMENT GOVERNOR GEAR-Yes We Have Them!
Your local supply house cannot get this item from Lincoln Electric-we have them ready for shipment today! Please email or call us to order this gear!
We also have new governors and some governor repair parts. If you need a governor for any other machine call us..
MACHINES Lincoln SA-200, SA-250, SAE-300 Miller Big 40-G & Trailblazer 44-G with Continental Gasoline Engines (F162/163/224,226,227)
If you have any questions please call us at the phone number listed below.
CLICK ON THE FOLDING ENVELOPE AND SEND US A MESSAGE!

CLICK ON THE CHAIN TO RETURN TO OUR HOME PAGE

Lincoln, Weld'N Power, ranger, & Power Arc are registered trademarks and property of The Lincoln Electric Corporation. Weldmart-Online is in no way affiliated with the Lincoln Electric Company. References to the named torches, machines, and part numbers are for the convenience of our customers only. This web page is copyrighted by Weldmart-Online 2004 and reproduction In any form is prohibited by law.