REPLACEMENT LINCOLN® STYLE FUEL BOWL ASSEMBLY?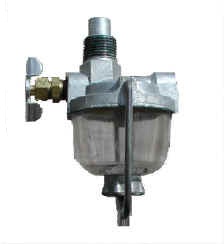 WELDMART P/N:S6185
MADE IN THE USA-NOT AN IMPORT!!!!!!!!!!!!!!!
Your local supply house order this from Lincoln Electric-we have them ready for shipment today! Please email or call us to order this part!
ENGINE DRIVE: K-6080 & K-6090
SA200: Cont. F162 & F163
CLICK ON THE ENVELOPE AND SEND US A MESSAGE! CALL US DIRECT & TOLL FREE AT
1-800-460-6474

CLICK ON THE BLUE BUTTON TO RETURN TO OUR HOME PAGE

Lincoln, Weld'N Power, ranger, & Power Arc are registered trademarks and property of The Lincoln Electric Corporation. Weldmart-Online is in no way affiliated with the Lincoln Electric Company. References to the named torches, machines, and part numbers are for the convenience of our customers only. This web page is copyrighted by Weldmart-Online 2002 and reproduction In any form is prohibited by law.