This is an ARCHIVE version of our website provided FOR REFERENCE ONLY.
Information on this page may be inaccurate, especially regarding price and availability. Obsolete prices on a page that shows this header will not be honored.
For accurate and current information, be sure to visit our current website.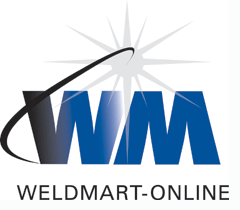 COMMON SENSE ANSWERS FOR THE WELDING FABRICATION INDUSTRY
CALL US: 800-460-6474 FAX: 281-749-8117 INTERNATIONAL: 1-281-432-0250
HYPERTHERM® PAC-140® PLASMA CUTTING TORCH
The PAC-135® plasma torch is Hypertherm compact, "gas cooled", 80 amp plasma torch. Hypertherm says that this torch will cut 1""; severs 1 1/4". You will find this torch on the Powermax 1100®. This torch uses a unique arc starting the pilot arc method The the electrode touches the nozzle and retracts, when air pressure is applied, to initiate the pilot arc, there is no "high frequency" arc starting.
NOTE: We can save you money! Hypertherm permantaly attached the "tip spring" (P/N: T-2527) to each individual cutting tip. We sell you a pack of 5 tips with a replaceable spring.
---
TO CONTACT US OR TO PLACE AN ORDER, CLICK ON THE ENVELOPE AND SEND US A MESSAGE!
OR CALL US TOLL FREE AT 800-460-6474
CLICK ON THE CHAIN TO RETURN TO OUR HOME PAGE
---
Hypertherm, Max 20, & HT-40 are registered trademarks and property of Hypertherm Inc.. Weldmart-Online is in no way affiliated with Hypertherm Inc. References to the named torches, machines, and part numbers are for the convenience of our customers only. This web page is copyrighted by Weldmart-Online 2002 and reproduction In any form is prohibited by law. The replacement parts, replacement torch heads, replacement cable assemblies and complete replacement troches are not Esab OEM items. Weldmart-Online reserves the right to substitute original OEM parts where necessary. The original graphics are copyright of Thermacut Inc. and are used with permission.