INTRODUCING THE LAST TIG "FOOT CONTROL"--- YOU WILL EVER BUY!
THE FC200E PREMIUM
WELDER
FOOT CONTROL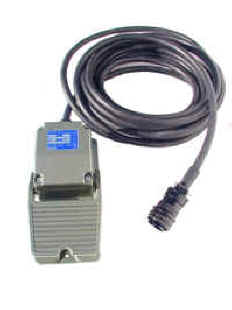 RUGGED, DURABLE, PRECISE CURRENT CONTROL, EXCEPTIONAL RESPONSIVENESS, & ACCURACY
Heavy-Duty, Reinforced Power Cord

State-of-the-Art Conductive-Plastic Potentiometer

IP54 Rating (Protected against dirt, dust, splashing water)

Shock & Vibration Resistant/Wide Operating Temperature

Tested for 2,000,000 Operations
Includes:

25'-Foot Cable and 14-Pin Connector (Miller)/6-Pin Connector (Lincoln) 2-Year Warranty
(Miller) P/N: FC200E-11-1K
(Lincoln) P/N: FC200E-11
FOB our warehouse, Houston, Texas
FOR MORE INFORMATION OR TO PLACE AN ORDER, CONTACT US HERE:

Email us here.
Call us at 1-800-460-6474 or Fax your request to 281-749-8117
To return to the Home Page, Click the Blue Icon

"Miller", "Spectrum", Hypertherm, Max, Century, Grainger, Linde, L-TEC, Snap-On, and "Dayton" are registered trademarks. Weldmart-Online is in no way affiliated with these companies or their affiliates. References to the named torches, machines, and part numbers are for the convenience of our customers only. This web page is copyrighted by Weldmart-Online 2004 and reproduction In any form is prohibited by law.