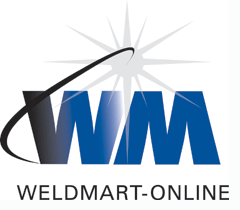 COMMON SENSE ANSWERS FOR THE WELDING FABRICATION INDUSTRY
CALL US: 800-460-6474 FAX: 281-749-8117 INTERNATIONAL: 1-281-432-0250
ALPHA 4 PLASMA TORCH CONVERSION PAGE FOR:
HYPERTHERM® Powermax® 800 (PAC-121TS) , Powermax 900® (PAC-125TS), Powermax® 1000 (T-60®)
IF YOU OWN ONE OF THESE HYPERTHERM PLASMA'S, YOU'RE PROBABLY READING THIS PAGE BECAUSE YOU ARE SICK & TIRED OF PAYING THROUGH THE NOSE FOR PARTS THAT ALWAYS NEED TO BE ORDERED!
FINALLY YOU CAN REPLACE THAT EXPENSIVE HYPERTHERM TORCH (AND EXPENSIVE CONSUMABLES) WITH THE ALPHA 4 TORCH. NOTE: THIS TORCH HAS "SUSTAINABLE WELDING EQUIPMENT TECHNOLOGY". YOU DO NOT HAVE TO BE CONCERNED THAT IN FIVE YEARS IT WILL HAVE BEEN OBSOLETED FOR THE LATEST "WHIZ-BANG" WONDER TORCH FROM HYPERTHERM®
PLEASE COMPARE TORCH PRICE, SERVICEABILITY (EVERY PART FOR THIS TORCH IS IN STOCK-AT A PRICE YOU CAN AFFORD-CLICK HERE FOR A COMPLETE BREAKDOWN), AND STRENGTH!
POWERMAX 800 with PAC-121TS Torch and Quick Disconnect Plug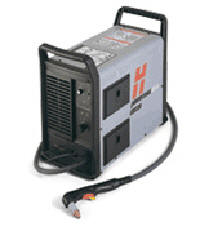 POWERMAX 900 with PAC-125TS Torch and Quick Disconnect Plug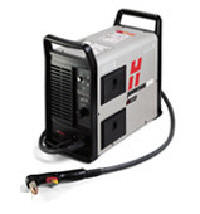 POWERMAX 1000 with T-60 Torch and Quick Disconnect Plug
Call us at 1-800-460-6474 or Fax your request to 281-749-8117
To return to the Home Page, Click the Blue Icon

"Miller", "Spectrum", "OTC", Linde, WW Grainger, Century, L-TEC, Thermal Dynamic, Marquette, Hypertherm, powermax, MATCO and "Dahien" are registered trademarks..Weldmart-Online is in no way affiliated with these companies or their affiliates. References to the named torches, machines, and part numbers are for the convenience of our customers only. This web page is copyrighted by Weldmart-Online 2003 and reproduction In any form is prohibited by law.